Alpaca Broker API Visual Infographic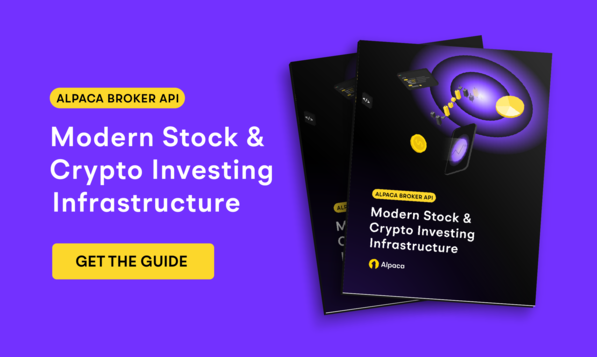 Are you looking to build a fintech app using Alpaca Broker API but unsure where to start?
Download our exclusive Broker API visual infographic to learn more about Alpaca Broker API and how to get started. This infographic provides a comprehensive overview of Alpaca Broker API, including our features and benefits, as well as step-by-step instructions on creating your Broker API account, setting up a sandbox, and ultimately starting testing. Furthermore, we highlight the phases you must enter to launch your app live with Alpaca.
With this valuable resource, you'll be well on your way to building and launching your fintech app using Alpaca Broker API.
Back to Resources